March continues to bring interesting news and updates in The Biz.  Check out these 3
articles
– expand

your knowledge, have fun, and most of all keep being your best creative self!  We're
here to help so drop us a line with questions and comments – 

[email protected]

Happy St. Patrick's Day!
Do you know how "When Irish Eyes are Smiling" came to be?  Check
out this info from American Songwriter about the popular song:
110 Years of When Irish Eyes are Smiling
From Symphonic Blog
Sync licensing allows music to be available for usage in visual media. For music often left on
the shelf or on streaming platforms, sync licensing can pay depending on the form of media,
tens to tens of thousands per license, often much more than a track will get in its lifetime.
China often leads the way in technology, and with Metaverse breaking through to our daily
news, it goes to show how social interaction is influenced by our media and technology.
Metaverse is a whole new world for music to color our visual experiences with sound.
Trends in Chinese social media show that screen time is occupied by high profile virtual female
influencers. Virtual influencers are just one new element that attracts new audiences.
By Infinite Catalog and posted on A2IM.
Who we are
Royalties are a challenge for both sides of the split, so a label and an artist teamed up to create Infinite Catalog, a royalty accounting software + service that makes the process easier for catalogs and more transparent for creators.
Record labels, publishers, managers, and creator businesses of all shapes and sizes use our tools + expertise to simplify royalties so they can grow their catalogs, keep everyone in the loop, and get everybody paid.
How we're different
If you've ever done royalties in spreadsheets (or with another royalty software) you know there's a lot of room for improvement… here's how we're making our catalogs' (and their creators' (and their creators' business managers')) lives better:
Account for Anything – Manage digital, physical, publishing, merch, rights, or any kind of income, expense, or advance, all in one place. It doesn't even have to be music.
Built for Building – Do more deals, add new income sources, create more opportunity. Keep up with the changing landscape – without creating new accounting headaches.
Catalog Services – Dedicated and experienced royalty accountants to help you onboard, customize, and automate your accounting to the fullest extent possible – at no extra cost.
Data for All – Creators get access to balances, statements, and all the data that goes into them, plus the tools to analyze it all themselves. It's their data too!
Priced for Everyone – Every catalog gets every feature, creator access, and unlimited everything – with no per-user fees.
Ledgers – Track multiple & distinct balances for the same payee – all on the same statement.
Profits, Shared – No accounting skills required. Easy for catalogs, easy for creators.
Contracts, Simplified – Just add Payees, Splits, and optional Ledgers.
Quick Setup – Automatically map your catalog from Spotify, and create new Artists, Releases and Contracts in seconds.
Metadata, Sorted – Match variations once and you're done.
Mechanicals, Reserves, and PPD – Flexible tools to automate, calculate and account in whatever way you need, in just a few clicks.
WHY ARE HEDGE FUNDS URGING SONGWRITERS TO
SELL THEIR CATALOGS RIGHT NOW? THINK ABOUT IT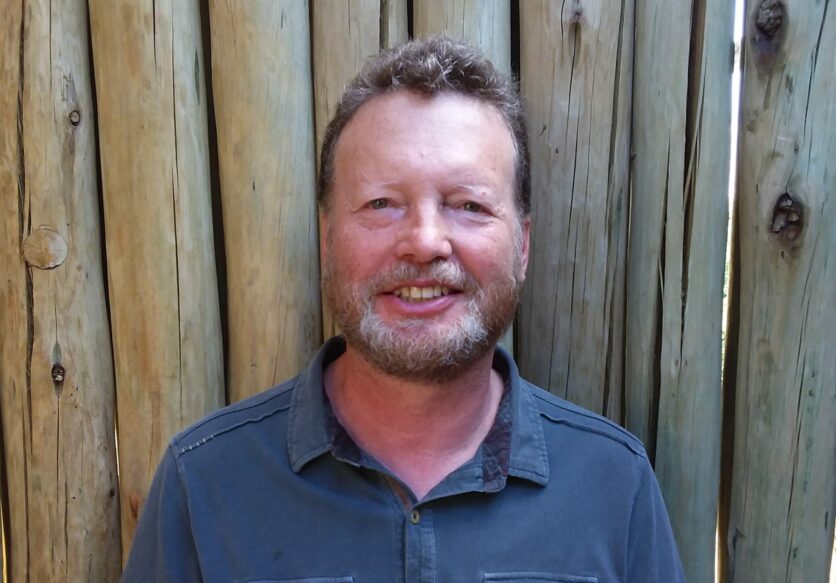 The following MBW op/ed comes from Randall Wixen (pictured), the founder and CEO of Wixen Music Publishing. Family-run Wixen offers publishing administration and royalty services to over 2,000 clients, including stellar songwriters (and/or their estates) such as Tom Petty, Missy Elliott, The Doors and The Black Keys.
---
I bet you never had a songwriter tell you that selling her songs was the best thing she ever did. It's pretty much always been a mistake to do so – and it is no different now.
Even writers who sold their songs only five or ten years ago are realizing that they could have done the same today and earned at least twice as much as they did then.
The media is reporting that the multiples being offered for catalogs today are at historic highs. That is definitely true, but it doesn't mean that these historic highs accurately reflect the true value of these song catalogs.
Just because you pay $10,000 over sticker for a Kia Rio at your local dealer doesn't mean that's a fair price for that car. And, unfortunately, there may be some folks who stand to benefit if they can find a way to tempt you into selling your music catalog.
The biggest music catalog sales prices being widely reported today are usually given as anonymous estimates. Exactly who is making up these estimates – and why?
I've been privy to a few of these actual marquee sales agreements, and I have to say that all the prices I've seen have been a lot smaller than the unattributed estimates making splashy headlines in the financial pages.
Well, companies like JP Morgan, BlackRock and Oaktree Capital are smart investors and they think music catalogs are undervalued. For them, a 20-times multiple paid on a great music catalog represents a safe 5% return on investment.
Additionally, there is likely to be a huge amount of previously earned income to be uncovered by these investors, due to these catalogs' current owners being held up for various reasons. This will constitute a windfall benefit – one the seller will miss out on – that could pump up that 5% return dramatically.
And the potential windfalls for the buyer – not the seller – don't stop there:
We've already discovered $424 million in previously unpaid publishing money that the streaming services were unable (how hard did they look?) to give to the correct publishers. This money will now get paid out through a "claiming portal" run by the MLC (Mechanical Licensing Collective). Owners of catalogs will get this money; those who've sold will not.                                                                                                                
The Music Modernization Act of 2018 will change how the two main US performing rights organizations – ASCAP and BMI – operate under consent decrees for antitrust purposes. ASCAP and BMI will now have the rates they receive from broadcasters determined by a rotating panel of judges. It is expected that each of their payouts will go up significantly in a less handcuffed, free-market environment.

At the beginning of 2018, the Copyright Royalty Board rate setting hearing (CRB Phonorecords 3, covering rates from 2018 through 2022) awarded publishers a 44% increase in streaming royalties.           

Companies like Spotify appealed that increase and the increase is still on remand from the appeal four years later. If some or all of the 44% award is sustained on appeal, there will be a huge retroactive windfall payment to publishers for the differential increase that was not paid while the appeal was pending.
Further (and ridiculously), the next CRB rate setting tribunal (CRB Phonorecords 4, covering rates from 2023 through 2027) is already under way even though the prior CRB ruling is still on appeal.

T

his tribunal

 could well result in 

another

 improvement in royalty rates paid to publishers and songwriters.
Catalog buyers are aggregating their catalog purchases and counting the minutes until the aforementioned windfalls become real.
They might protest otherwise, but the guys who run these funds don't really care about your legacy. Almost all of them are handing their purchased catalogs to third party administrators who handle millions of songs and who probably don't know who you are or what your song is worth.